Engineering Design Services
Overview
MEDS undertakes product design and development commissions from precision engineering and electronic instrumentation to heavy engineering and offshore pipeline construction. Services for Product Design and Development are provided to include a comprehensive package that will provide the Client with all details to carryout manufacture or prototype construction.
Standards
Engineering design work is carried out to the appropriate standards for the subjects. MEDS works with, and maintains an extensive library of, British, ASME, ISO, DnV, API, Lloyds and other standards and codes of practice.
Commissions
Product design and development commissions include:-
electric vehicle design
precision, high volume production, gear box design
plastic mouldings for the gift trade
multi-stage passenger lift access stairs to aircraft
sub-sea pipeline anchoring systems



anchor wire dynamic in-line tension measuring equipment

design development of fabricated assemblies into castings
design of commercial vehicles including semi-trailers

pressure vessel design for process plant to BS 5500
injection moulded precision plastic gears
hydraulic and pneumatic system designs
industrial instrumentation and software development
bus conversion to a mobile museum unit
anchor Wire & Chain J Chaser Designs from 100 to 130 tonne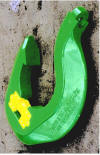 500bar Isostatic pressure pressure vessel for ceramics production
height adjustable cast iron manhole covers
16,000 psi Pressure Vessel for Scientific Instrument System
Additional Services
In addition to engineering design, services for product design and development can include industrial design, having prototypes constructed and assistance in implementing designs to the manufacturing stage.
Extensive use is made of computer analysis methods including CAD, finite elements, fatigue and dynamic modelling analysis.